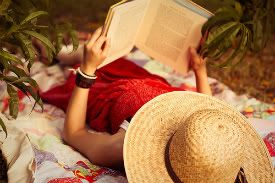 Hello. My name is Connie. I am a twenty-something year old with a fondness for books, snail mail and summer dresses. A recent college grad, I am currently working at a bookshop to save money towards my two life goals: getting a Master's degree and traveling the world.

Currently Reading:Code Name Verity by Elizabeth Wein

"Carry around a pen to translate my heart and mind..."
"You don't have to be pretty. You don't owe prettiness to anyone. Not to your boyfriend/spouse/partner, not to your co-workers, especially not to random men on the street. You don't owe it to your mother, you don't owe it to your children, you don't owe it to civilization in general. Prettiness is not a rent you pay for occupying a space marked "female"."
Erin (from A Dress A Day)
I wish someone would have told me this when I was younger.  
(via iamateenagefeminist)
18,394 notes -
Show notes