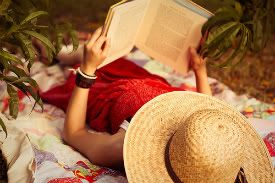 Hello. My name is Connie. I am a twenty-something year old with a fondness for books, snail mail and summer dresses. A recent college grad, I am currently working at a bookshop to save money towards my two life goals: getting a Master's degree and traveling the world.

Currently Reading:Code Name Verity by Elizabeth Wein

"Carry around a pen to translate my heart and mind..."
"I like too many things and get all confused and hung-up running from one falling star to another till I drop. This is the night, what it does to you. I had nothing to offer anybody except my own confusion."